I've held off buying wireless headphones for a very long time. It never seemed like an upgrade over my trusted B&W wired headphones. I like to try new things. But fiddling with Bluetooth, loss of audio quality and replacing and charging batteries held me back for years. Disruption theory is fun, until your audio stops working halfway a sales call, or listening to music sounds like you're visiting last century's thirties.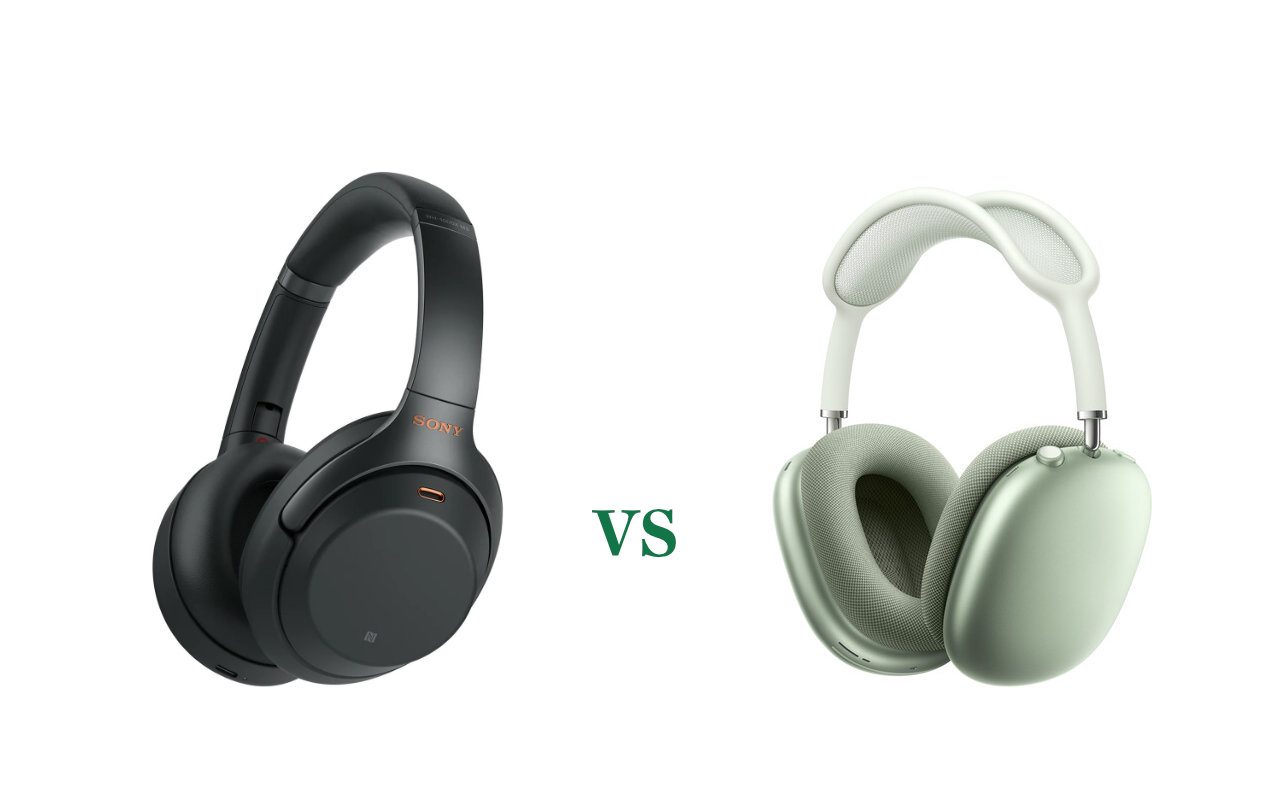 All of that has changed in recent years. And between Sony's WH-1000XM4 and Apple's AirPods Max, I felt there was finally a serious option to upgrade my audio experience.
I ordered the Sony headphones first. They were almost everything I had hoped they would be; comfortable, light-weight, excellent noise cancelling and great sound. Battery life is amazing, it comes with a 3.5mm audio jack cable and even an airplane adapter so you can enjoy the in-flight entertainment and actually hear dialogues. Sony's app is not too bad—although you will always hear me complain about an app that does not use the operating system's native design patterns. It's kind of weird that they deliver the headphones with a mini 5cm USB-A charging cable in 2021, but hey ?‍♂️. I have enough charging cables and as far as I'm concerned everyone can stop shipping charging adapters and cables with their products now.
Bluetooth vs Apple's W1: 0-1
But . . . I have an iPad, iPhone and MacBook Pro. And I had gotten used to Apple's W1 chip with the AirPods Pro–which I don't use anymore but that's a different story. The W1 chip means that it's easy to pair the AirPods Max to all of your Apple devices. There is technically no limit to how many are paired at the same time. Sony tried, they implemented two simultaneous bluetooth channels so you can have your computer and phone paired at the same time. But in practice I found this to be more annoying than helpful. During Zoom calls on my computer, I would get a phone call that would cut out the computer audio entirely. Not a fun experience when you're in the middle of discussing something important.
Audio Quality & Mic Array
With regards to listening audio quality I would say both headphones are the best I've heard in the wireless headphones category. The noise cancelling quality of the AirPods Max is a bit better to me. And that might have something to do with the microphones . . .
My feeling is that the mic array in the AirPods Max is far better than in the WH-1000XM4. This was clear when I did some tests recording my own voice in Voice Memos. But it is especially apparent when you compare Sony's Transparency mode with Apple's Transparency mode. With the AirPods Max I can have a fluid conversation. It's almost as if I'm not wearing the headphones at all.
Do the AirPods Max not have any downsides? Well yes they do. For one, they come with a ridiculous case. Maybe this was designed by the same team who designed the infamous Magic Mouse 2 charging port. They are also 30% less comfortable than the WH-1000XM4. Apple went with a high-quality metal design. It's a striking look. But this makes them quite a bit heavier. The pressure on my jaw and around my ears is also higher as a result. Because I often wear glasses, I cannot comfortably wear these headphones for 4 hours straight. For me that's not a problem–rather a reminder to take enough breaks–but it is a downside if you have an 8 hour flight you want to get through.
Conclusion
To sum it up: on paper Sony has all the benefits, features and a realistic price point. But Apple has the features that matter to me the most. And they can charge €200 more for it.